---
Are you a Mac or Windows user and want to use software that you don't own and you don't want to buy?
Maybe you want to use Adobe Photoshop or Illustrator or need SPSS for a project for a limited time.
Good news.
Browse to the UM Virtual Site service https://midesktop.umich.edu 
Log in with your level 1 credentials

Use your own computer to log into a 'virtual' UM Windows Campus computer that contains a broad list of licensed software titles and use them as if you were sitting on a campus computer.
The speed was just fine for average work but too slow (for me)  when I wanted to work on bandwidth hungry projects.
THE BIG PICTURE
- You will have a choice to use your browser or to install the virtual machine software. I suggest you install the VMWare Horizon client software for better perfromance
WHAT YOU WILL NEED
- level 1 log in credentials
- 5-10 minutes
- I have tried this from my Mac and it works like a charm. Windows should be just fine too.
GET STARTED
Available software on the virtual desktop. See this list for Mac and WIndows users
LEARN MORE
MiWorkspace: Managed Hardware and Software
http://www.itcs.umich.edu/itcsdocs/r1467/devices.html#request
Virtual Sites
hidden=150px-image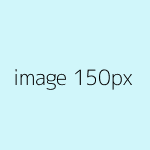 What you can do with this tool
›  Log in to the virtual desktop and use software remotely
›  Software includes Adobe products like Photoshop, Illustrator